Hey, Everybody in Bloggyland
! I hope this post finds you all well and filled with hope! It has been such a busy week and lots of good things a-foot! I had teaching Thursday night with our young girls,
(which went very well - love those girls - it is the 10-12 age group).
I was able to teach Saturday at our Ladies meeting, and we had an AWESOME time in the Lord!
Everyone
had great things to contribute
and there were these two new women, a mother and a daughter, and they were such a blessing!
The
mother is 83 years old and has been walking with the Lord since 1948.
She was such a pleasure to listen to and hear from and she prayed for us in closing and I hope they will be here a long time.
We need mighty women and men of God who have been with God for a long time and are not timid in their walk or their faith or their life
. I believe people like that are contagious. I just hope one day I will have something like that of an impact! I pray!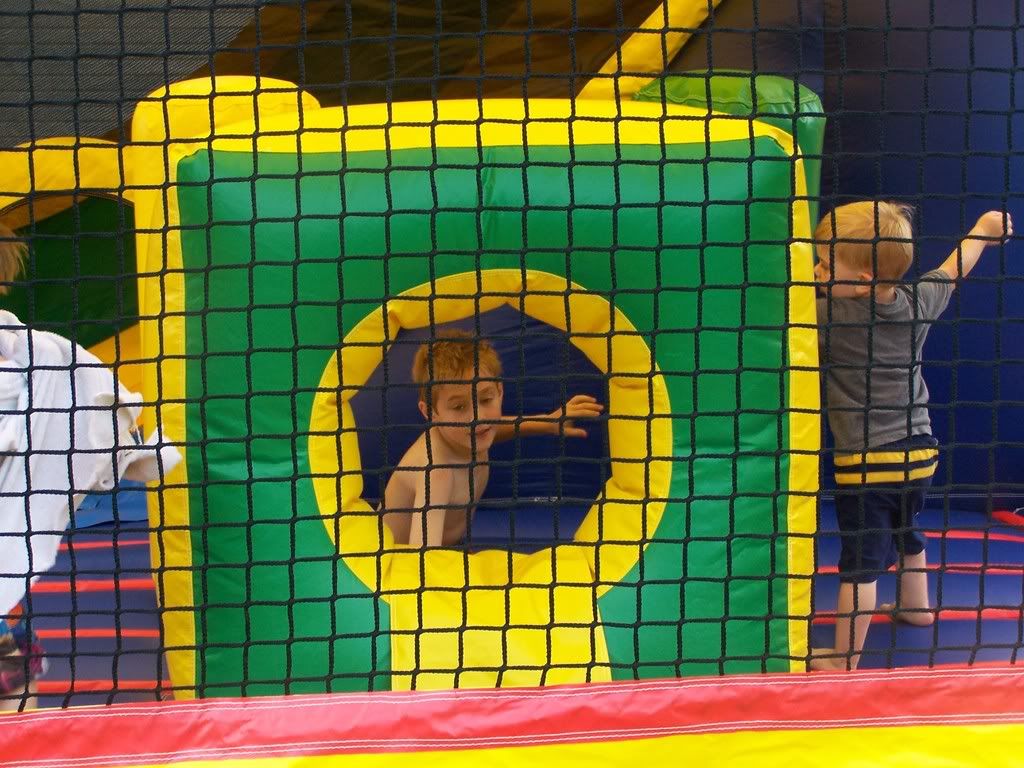 Then later Saturday my great nephew had his 3rd Birthday party, and you will see pictures scattered throughout. He was SUCH a good little birthday boy! No meltdowns and LOTS of people, lots of activities and lots of children and grown-ups having fun!
And yesterday we went to the beach - it was beautiful! And Bible Study last night!
Oh, and a little (tiny) bit of gardening going on, and a great visit for Mother's Day with my Mom and Dad Friday night. Hope to post on that soon!
AND....things are looking up in some wonderful ways around here. I just have so much to blog about and no time right now. Honey's arm is doing really well. I know I am not keeping up with comments and visits or even posts right now. I hope you all know I am not usually erratic like this. AND soon things will be back to a more normal pace. I really hope you all bear with me!
My youngest is doing really well and things are good with him in lots of great ways that give me much joy to see for his sake.
Love to you all!