Three-legged races! Remember those? I remember field days every May when I went to private school. Those were
big
deals. No uniform on those days!
Lots of fun to be had outside! Cheers!
We left off Monday talking about
who would throw us a rope
when we need it. We spoke of how to get out of the pit. In this case, the pit is that place where your faith, your 'hoper' is bruised, battered, a little over-worked in a certain part of your life. I have a place like that. And
I wouldn't be putting this out, if I wasn't sure as shootin' that each of us have a place like this
. Maybe even more than one.
I wanted to share with you what keeps me going while in the pit,
(while not planning on staying in the pit).
The first step is knowing "Ooops, I've gone and stumbled into it!".
Then clinging to the rope, and being sure of what I know,
more than focusing on what I don't know.
What is the rope? The rope is ALWAYS The Word.
Being a word person (I really do like words) I LOVE that The Word became flesh
and dwelt among us, and He lived like us, showed us how it was done.
Focusing on what I DO know about
The One
who throws me the rope,
assures me that my hope is not in vain, that I have a sure thing
when my hope, my faith, my love is anchored in My Lord.
Psalm 121:1-3
"
I will lift up mine eyes unto the hills, from whence cometh my help.
My help cometh from the LORD, which made heaven and earth.
He will not suffer thy foot to be moved: he that keepeth thee will not slumber."
And Hebrews 6:19 (really the whole chapter) has this great word picture
of where we secure our hope...
"Now we have this hope as a sure and steadfast anchor of the soul"
Remember that Three-legged race?
Well, I did some studying this summer on waiting on the Lord and being weary.
It was so enlightening!
What I learned was that in most of the pivotal scriptures that talk about waiting on the Lord, the Hebrew meaning of the word wait means
to bind
.
Like so:
Psalm 27:13-14 "What would have become of me had I not believed that I would see the Lord's goodness in the land of the living!
Wait and hope for and expect the Lord; be brave and of good courage and let your heart be stout and enduring. Yes, wait for and hope for and expect the Lord."
Amplified Bible.
And
Isaiah 40:31 "But those who wait for the Lord [who expect, look for, and hope in Him] shall change and renew their strength and power; they shall lift their wings and mount up [close to God] as eagles [mount up to the sun]; they shall run and not be weary, they shall walk and not faint or become tired." Amplified Bible.
What these words say to us is, when we will wait on the Lord,
we will bind oursleves to Him....like in that Three-Legged Race.
In the time and culture which Jesus was born in,
the Rabbis taught by asking questions.
If you notice in the Gospels, Job and other places, you will see that
God and Jesus commonly ask questions.
Lately I have been realizing, that the Lord teaches US the same way.
He allows us to have questions, because questions help us discover the truth.
No, I am NOT saying He brings us trouble. He's a good, good God, and He would prefer we never have to suffer.
We get trouble because its a crazy, mixed up world.
In teaching my son, I have realized the things he looks up during his studies are the things he remembers, and assimilates best. It's the process of obtaining the answers, that engrains it in his memory, his charachter. The process. But, I watch him carefully, to make sure he is not getting overloaded. Because then he will blow-out, or blow up. And that is not the goal!
As a homeschool mom, it is more important to me that he be equipped to find the answers than to get every little sweaty detail right.
As a child of God, a joint-heir with Christ, it is more important that I KNOW Him, His charachter, His ways, than to "get" all the hoped for answers in life I want. Yes, some of the things we want, just don't make sense not to have them and I truly do not intend to let go praying/seeking for any of those things which I feel please Him as well.
But, in the end, what matters most, is that I KNOW HIM!
The questions, the darkness, and the droughts of life, cause us to seek, to grow roots and to help us be fully persuaded of what we know.
See the goal is that - that we KNOW HIM. That we can't be shaken in our knowing of Him. Eve was shaken, so was Adam. But Abraham, he was fully persuaded. That is our goal!
We need those roots that the questions of life teach us to grow. So the winds of life can't blow us over!
Deep roots.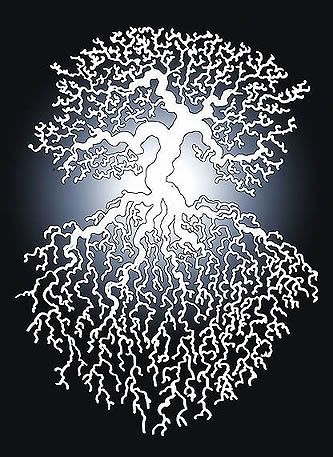 When we bind ourselves to Him, we can endure, withstand and overcome all that life brings us.
I might not like the length of time it takes to see the results I want. But, I trust God, I trust His Word is alive and at work in my life and the lives of those I intercede for. At ALL times.
Keeping hold of that faith and expectation for a good outcome allows me to drink of His presence.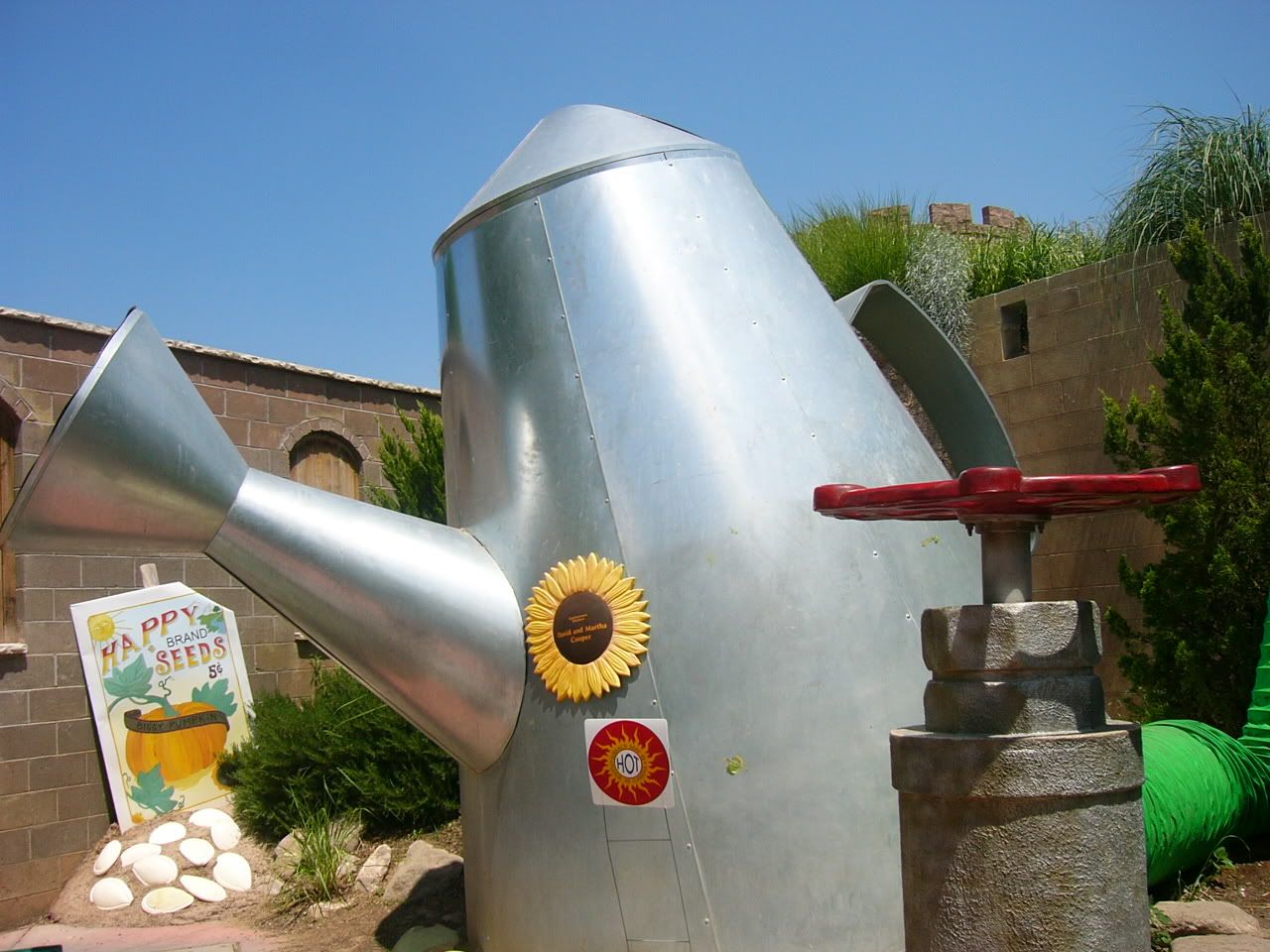 The tougher the question, the more desert like the circumstances, the more we must allow Him to pour out refreshing promises of what we can know.
Proverbs 17:22 gives us a terrific picture of our choice, we can dry up because we don't do the work (it IS work) or we can have pleasure, joy, even happiness. THAT is our reward for the hard work of climbing out of the pit...
"A happy heart is good medicine and a cheerful mind works healing, but a broken spirit dries up the bones."
Go to the waterpot! Bask in the promises of Him, who is in all things, (the painful things, the impossible to understand things, in all these things and more) - He is MORE THAN ENOUGH!

In case you are wondering about me getting out of that pit, well it's a moment to moment thing...right now I am living out in the open, I can see the skies and breathe the clean salt air!
Circumstances are the same, but my viewpoint is different! I just needed to tighten up!
I had forgotten it was a Three-Legged Race!
Oh, by the way, the alternative to waiting on the Lord (which means to bind - remember) is to grow weary or faint, in several verses (Isaiah 40, Galatians 6). One of the meanings of those words is to get slack or loose. I do not want to be slack!