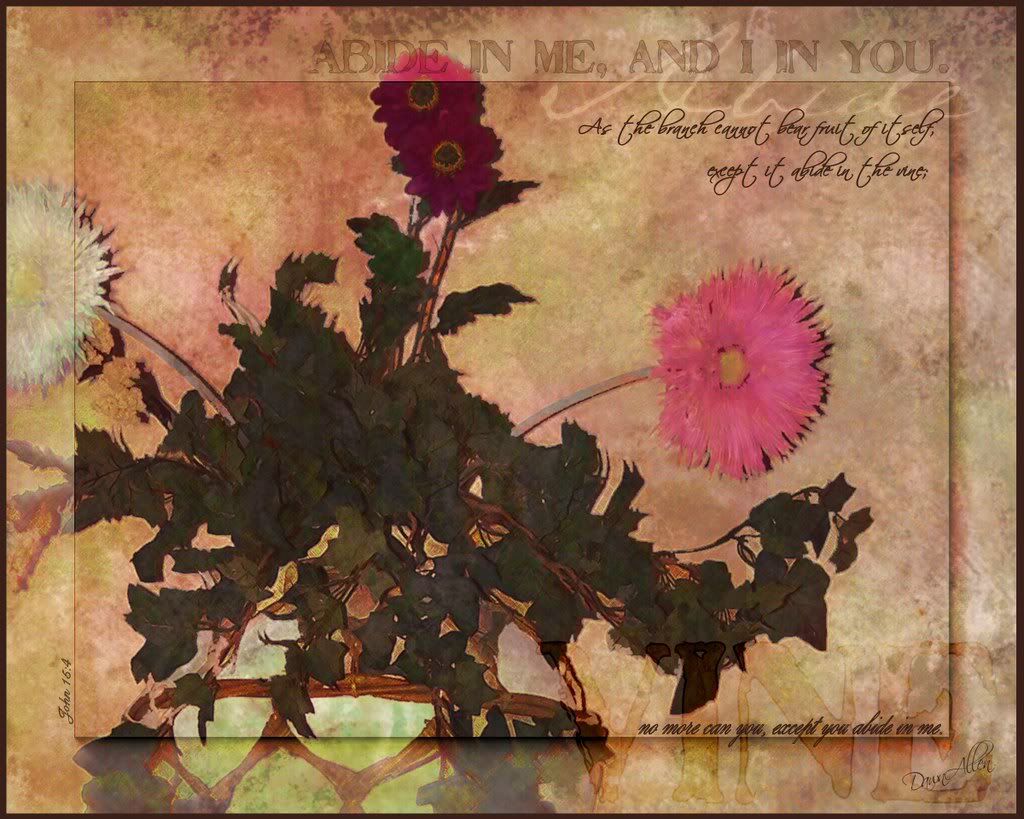 "Dwell in Me, and I will dwell in you. [Live in Me, and I will live in you.] Just as no branch can bear fruit of itself without abiding in (being vitally united to) the vine, neither can you bear fruit unless you abide in Me.
I am the Vine; you are the branches. Whoever lives in Me and I in him bears much (abundant) fruit. However, apart from Me [cut off from vital union with Me] you can do nothing."
John 15:4-5 Amplified Bible.
Well, this will be short ( one hopes, I can
really
tend to be too wordy!). Once again, in Sunday Service, minding my own business,
a verse popped up
. I knew it was for me & it was for MVM!
For me it speaks to the thing which has been very much on my heart lately, which is to ensure that I stay fresh in Christ.
That I do not become stale
. I
never
want to be living off of day old, or two day old bread. I want to live off of fresh hot bread and not only do I want to, I want to have it to offer at all times. I want my life to be fragrant with that aroma of fresh bread, manna from heaven,
so people will know where they can go to get some fresh baked bread
.
This is my secret recipe and I just want to share it with you. Because I perceive I am so blessed to have made lots of bloggy friends
,
who are interested in the same secret recipe. In all different styles and flavors!
If you liked this Memory Verse Monday, please pop over to
Karen's
for some more. You can even sign up for your very own!