What would romance be with out the gift of laughter?
I don't think it's possible to make a marriage fulfilling
without having a sense of humor, and without a sense of joy,
the more childlike the better
.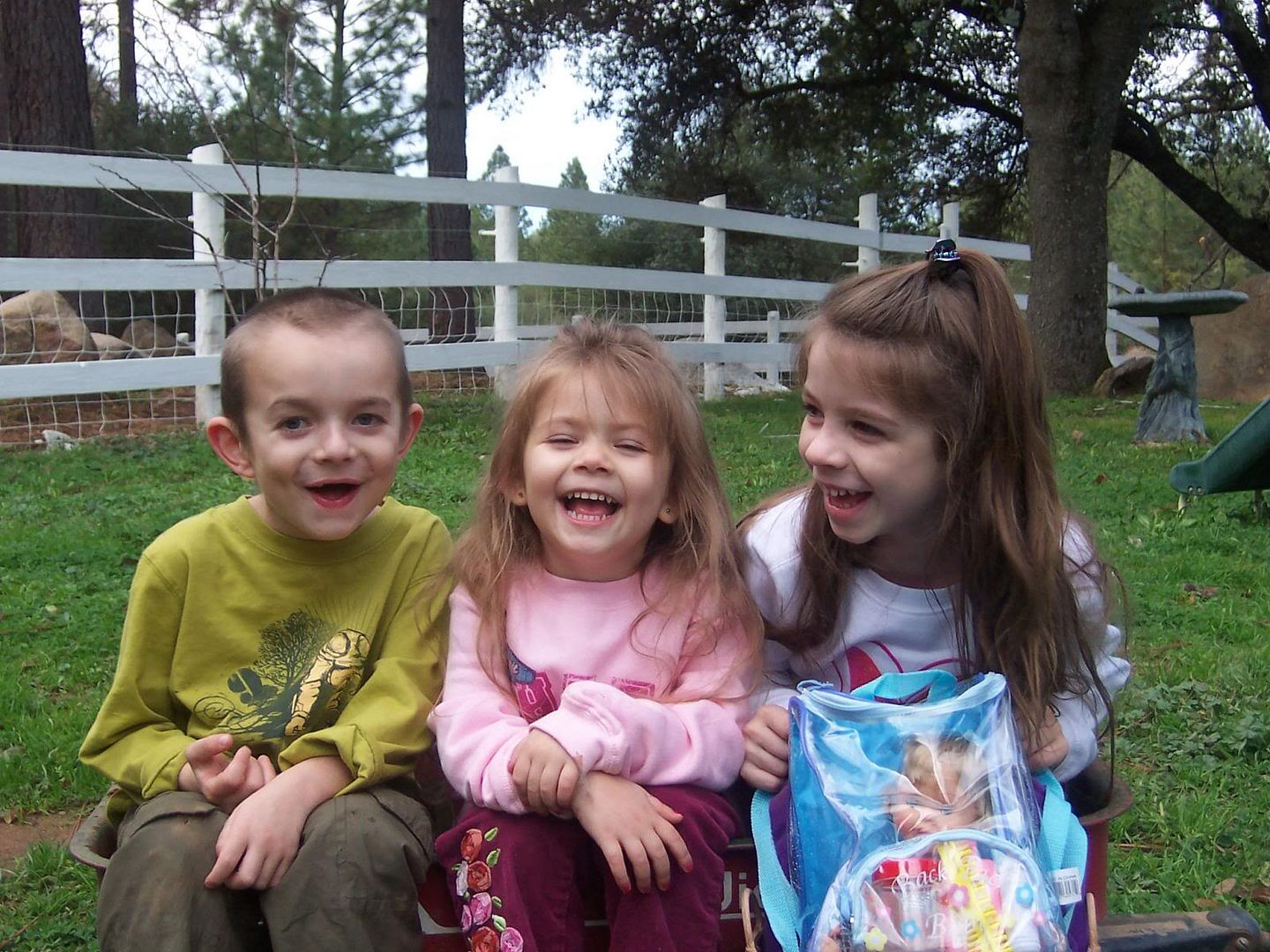 So much happens in life, you go through so many disappointments,
hardships, and sometimes even tragedies occur.
Sometimes one or both of you make terrible mistakes.
If
you can't learn to laugh at yourselves, in a healthy way,
I think these things take their toll on you.
You become hardened, cynical, and even bitter.
I know for myself, the unhappiest times in my marriage,
one thing that is a common factor, is that tendancy that creeps in to get
so stuck
on
my
"rightness" and
his
"wrongness" that I don't think
anything
is funny.
At. All.


Now, we've been together so long, that I recognize the signs so much quicker,
almost immediately.
And sometimes it isn't really what my flesh wants,
but, by now my head knows
,
"uh-uh, not doing this, I WILL have peace,
I WILL do what it takes to reconcile this, so the laughter can come back".
For us, laughter is an indicator that the walls are down, the hearts are open.
There is reciprocation.
Because if you will truly share genuine laughter,
you have been let in, and you have let them in.

Laughter is intimate. It's healing. It seems to even change your mindset.
It's like when you can do the work necessary to be able to laugh,
something happens in your heart and mind to let hope come to life, let it breathe.
No hope, no good!
Want hope? Find your laughter.
I can't tell you how. I know it comes more naturally for some than others.
But everyone needs it. And everyone has the capability.
Whether your humor is sophisticated or juvenile,
as long as it is uplifting and not mean-spirited

,
I can't tell you the things our family has gone through,
that our ability to find humor has truly been a soothing influence in.
A healthy respite from the pressures of what was at stake.


Think about it, can you talk bad about that person,
that you just shared laughter with yesterday about your foibles?
Naw, that wouldn't feel right would it?
Could you even consider letting that man at the store, or at work,
or the gym or even church, flirt with you,
when you just got through sharing laughter,
about something personal and intimate with your husband that morning?
No, I can't see how either.
But, if you are withholding laughter.
If you are refusing to let the walls down,
if you steadfastly refuse to encourage him,
and not give him the satisfaction of seeing he CAN make you laugh,
especially after he just embarrassed you like that,
THEN you might be so hungry for laughter,
that you WILL let that other man make you laugh.
And it might feel so good to laugh again,
that well, who knows,
This is
SO not
what I intended to post on,
at all
!
But it must've needed saying because
it came after much prayer and re-committing this project to Christ.
So, let the giggles, the snickers, and the sweetness of your lives together
begin to be renewed, restored, and released!
I can't tell you enough how very much I appreciate
ALL of your participation.
I have been inspired, and learned so much from those of you, who have either signed up to do your own posts, or taken the time to not only read, but make comments, either at my site or others who are particpating.
I am humblesd and ecstatic over so many of us focusing on how we can strenghten our marriages, and be a blessing to our spouses. You can NEVER go wrong in that investment! God will always see to it that you are covered
I encourage you to visit some of our participants who have already signed , or will later this week when their post is ready. You will be enteratained, edified and encouraged!
If you would like to particpate this month, please feel free to sign Mr Linky and leave a comment.
Happy Romancing, Ya'll!