and said with tears, Lord, I believe;
help thou mine unbelief

.
Mark 9:24, KJV
.
These are words I keep close to my heart. More at sometimes than others.
Yesterday in service, Pastor Phil talked about us needing to believe
in something bigger than ourselves. At some place in the message,
this verse rang in my heart again. It wasn't part of the service, it just kind of came to me.
And I knew then it was not a verse just for me this December,
but a verse for some of you as well.
I thought how much like the little 9ish year olds we are.
You know, the children who still want to believe in Santa,
but find it difficult considering their knowledge.
In many ways we are not so different from those children we use to be, ourselves. We want to believe God for certain things, things which we desire, we even feel that we need. But the circumstances we are surrounded by, seem to make that belief unreasonable, sometimes even unwise, maybe even impossible.
Like everyone else, I have my share of things I am in desire of seeing this side of Heaven. It occurred to me Sunday that there's a certain critical issue that I've been desiring for many years. I get a piece here, and a piece there. Sometimes several pieces all at once.
Those are happy times indeed!
However, I DO believe I may have been getting in a funk with the Lord over my perceived delay in this area. Without realizing it.
I thought it was just a bit of a funk, more with the situation.
But, Sunday I got the impression it was much more with God than I realized.
Not a place I will accept or stay in. I can't afford to stay in this pit.
I'd like to tell you that as soon as I realized my precarious position, I climbed right out.
I really would. I just don't think that's what happened.
I think that first I had to realize the pit I was in.
And admit I am completely powerless to come out of it alone.
He is altogether too, too good to me. I know that my heart can trust Him better than this.
He is worthy. My head knows He is trustworthy, and even part of my heart.
Yet, there remains a stubborn, bruised, closed-off part of my heart that needs surgery,
and needs some, I dunno - maybe physical therapy?
I need to latch onto the things I know about God, and let them speak to my heart, renew it! More so now than ever before.
And let that newness of life His Word brings just push the limits of my heart,
until I can climb right out of the pit.
But, I can't do it without Him, who else will throw me the rope?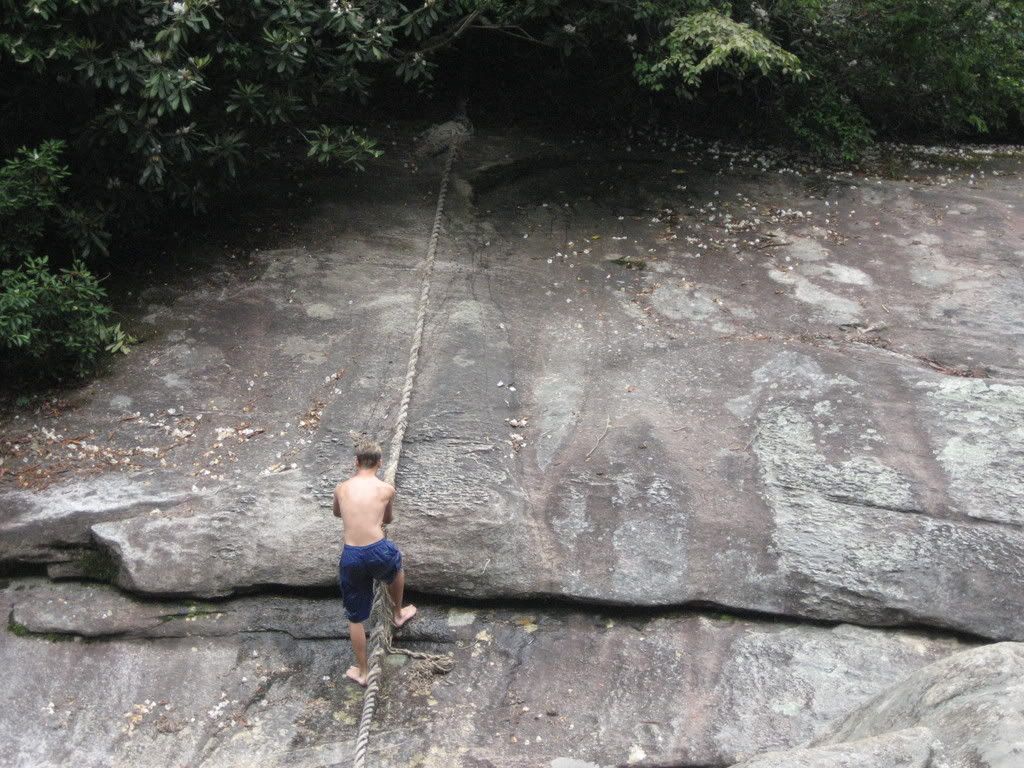 There's a part 2 to this. Pop over later this week and I will talk to you about that rope!
Oops! This is Memory Verse Monday! I hope you will pop over to
Karen's
to find more, and even join if you like!