Do you love names? I do! I love picking names. Names for babies, posts, books, lessons, businesses, pets...You get the picture.
right after cleaning the counters and kitchen table for about the same number of times,
I thought to myself...If I didn't already have a blog, I could have one named
The Kitchen Flunky
. Nawww, that would not encourage people very much...
but, I really could!
Not long after I started this blog, in a moment of realizing I had goofed and yes, every male in the house knew it, (darn!) I joked that my next blog will be called
The Uber Goober
!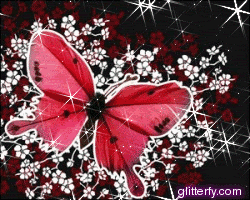 Other names that have occurred to me,
Chasing Butterflies
(inside joke around here for my tendency to get easily distracted while enroute to most any household chore!)
Another one, that I just think is pretty, no special reason for it,
Southern Rhapsody
.
I could go on...but, let's talk baby names!
About 8 or 9 years ago, while on the way to work, stuck in traffic,
I just started thinking of baby names. How cool it would be to have twin baby girls!
If I had them, I would name them Abigail and Gabriel. I would call them Abby and Gabby,
at least until they were old enough to decide what they prefer.
You would have to just be a fly on the wall to understand how crazy life was at that time.
Twin babies would have sent us all off to the funny farm at that particular time!
When we had each of our two sons, choosing names was so much fun, and really easy. I always am bemused when people struggle with choosing a child's name, because I can't stop thinking of names! Fortunately I keep all my ideas to myself!
I remember when I was pregnant with my first, I was into Irish names, I had names for future children picked out, it was really silly looking back on it,
but at the time, a reason for much satisfaction! I remember I had names picked out for a boy or a girl, then names for about five more boys. Yeah, I was a young mother.
And reality quickly evaporated that name list, let me tell you! I would have loved to have them, if only they didn't have to eat and go to the doctor! :)
When I write, I start by choosing the title. Once I have the general concept in my mind, the very next part for me is the name. That sort of gives me the destination to plot my course for, then its off to the races!
For me the whole name thing, allows you to envision certain qualities and characteristics which are desireable; that you hope for, and can even picture.
It speaks of fresh, new hope and dreams,
and as yet untold and unlived life stories.
In the past when we have gotten pets, I've always had to just bite my tongue not to influence the choosing of the name, because we tried to keep that for the kids. If it was going to be their pet, their responsibility, then let them have that pleasure.
A couple of years ago, a friend was considering changing the name to her hair salon.
We had so much fun trying to think of possible names for it.
I remember my favorite was probably
Happy Endings
!
Goodnight, Ya'll! Happy Friday!