adorable & highly photogenic munchkins,
inspired me (yet again).
who though allergic to Christmas Trees, would help choose & haul & set up Christmas Trees until they did the artificial one;
and her love of her children, which causes her to to be free and easy with the decorating and letting the kids have a hands-on approach.

What did this make me think of? It made me remember how L...O...N...G it took me to realize decorating the Christmas tree was not all about me! I know, I know...it's shameful! I can hear the disdain in your voices..."what kind of mother are you?" you ask.

I was a mother completely obsessed with the pretty colors. Whatever the pretty colors were for the season, I was very impressionable!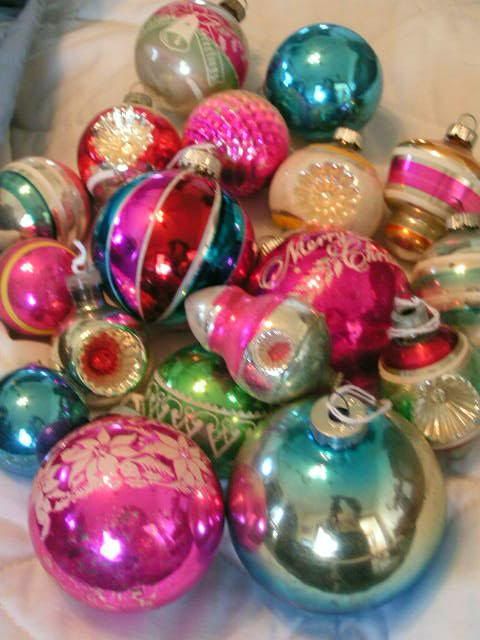 I was into victorian when it was big,
(mauve and ivory, lots of handmade ornaments, that was fun!).
Now remember, I am the only female in the household,
no one else could appreciate the white lights and lace! Or the mauve satin! :) This was followed by lots of iridescent stuff! Again, not a big hit with the men!
My husband is such a traditional sort, all he wanted for Christmas was the blue, green, red sort of lights he grew up with. NOTHING else said Christmas to him in the same way...
Much as I loved him, I was completely tunnel-visioned about this in my pursuit of the perfect Christmas Tree!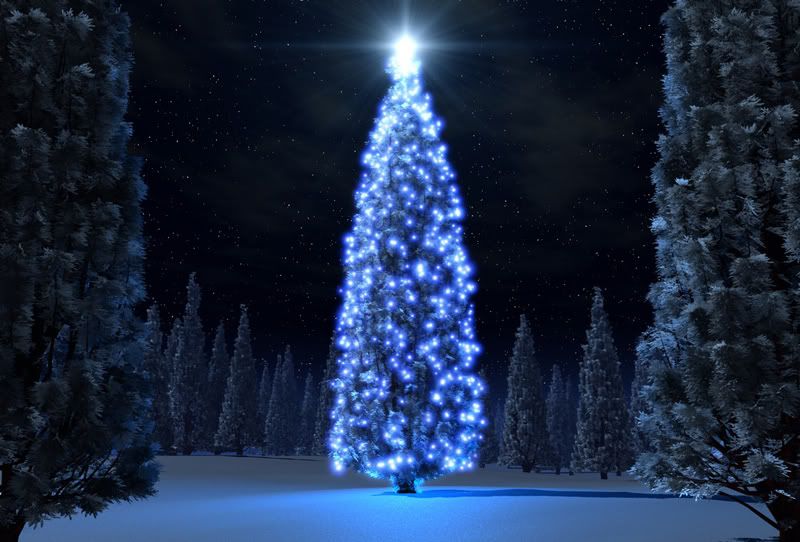 Over a period of years, I S-L-O-W-L-Y got wiser...
I began to gradually move towards red, gold and green..
this was closer, but no cigar...not yet!


The year that about did me in was the year I spontaneously
decided to bring a Christmas Tree home from the grocery store...in my Saturn!
Now, you may remember that I use to rush hurly-burly through life...that is my only excuse!
Anyway, the tree I bought, with no forsight whatsoever, was windshield, to out the trunk long...
We cleaned evergreen needles out of that car until we traded it in...
It would have been comical if my husband had not been so...
shocked I'm guessing is the word.
At my lack of hmmm....how shall I say? Common sense?
The tree was soooo big and majestic, it busted out our tree stand,
and I had to go back and get a new one.
That went over realllllly well!
Then he had to actually tie it with fishing line to make it stay up
(did I mention the tree was
BIG
?)
Once it was beautifully decorated and we had all retreated to our respective corners to lick our wounds...there was a creak....then...
A BANG!
Evergreen everywhere! Glass and water everywhere!
Children
nowhere to be found
! (They're very street smart!)
Anywhoooo - we DID recover! :)
And I learned to include my husband in all my purchases of family items,
especially the Christmas Tree!
Here is last year's...it is the first time we did a tree
just like he and the guys have been wanting!
They LOVED it!
The pics don't do it justice.
They were so happy! It made it completely worthwhile!
I do have to say that I have always had
a box of special ornaments the kids made, that goes up every year
...no matter WHAT the style!
I'm not that bad, Ya'll!
Ok, you all! I wanted to leave you with this last thought...
if you are wondering what all is good and Christmassy out in bloggy land,
check out
Joyful Days
, she is the hub of Christmas this year!
This is Earl! Our Christmas mascot!
Ho, Ho, Ho!