for his mercy endureth for ever. "
Psalm 106:1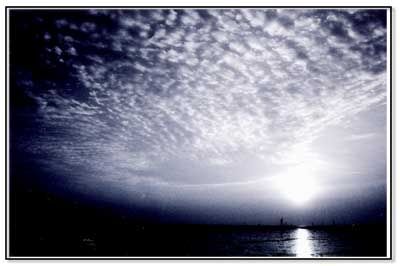 INVITATION:
I am inviting you to take a field trip with me.
Leave the laundry, the on-line bill paying,
leave the phone calls, and mom's taxi service.
Just for a minute or two.
For the last 2-3 weeks, at various odd times, or in my quiet time with the Lord,
I keep thinking of
The Goodness of God
.
I am lately just struck by it.
The constancy, the variety, and the sureness of the Goodness of God!

Remember my last post was about my youngest's
15th birthday
.
Here is a pertinent part from that post...
"He's loyal to his friends and family.He'll stick up for what's true, or whoever needs help, even if it costs him friends.He is not shy about speaking up, or speaking out."

Well, let's just say that wonderful quality led to a HUGE trial that same night.
(yup, on his birthday, after almost breaking his finger in the truck door on the way to
music practice)
He was compelled to speak up and speak out
at church music practice, on behalf of someone who is his friend,
who was being badly mistreated by another teen on the team.
Really, this description leaves so much out of the picture,
that has been going on in this group for months,
But, suffice it to say, that it has yet to be determined how the situation will be resolved.
Initially, that night, I was so distraught
at what I was seeing happen to him, his faith, and the team as a whole.
But, I have to say, that after much time during the night, in God's Word and in prayer, by yesterday morning, and still today,
I really have complete peace no matter what the outcome.
Because, I am so convinced of God's goodness, and sovereignty,
that I know, that I know, that I know,
that this
being put in His hands, He will work it for not only Jason's good,
but our whole family's, and the young group of teens.


"O give thanks unto the LORD, for he is good: for his mercy endureth for ever. " Psalm 107:1

Everwhere we look, we see signs of the Lord's goodness gone before us.
Through answered prayer, through beautfiul moments we experience,
filled with hope, laughter, love and beauty.
The kind of moments that are spontaneous, unexpected, and we truly can't take any credit for.

"O give thanks unto the LORD; for he is good:
because his mercy endureth for ever. "
Psalms 118:1


My life, and your life is filled with footprints and fingerprints from God in Heaven ,who sees our distress, sees our plight and steps in.
4:00 this morning, I knew I had to do this post,
and that it had to be filled with pictures that show God's beauty. And I thought of the many, many, many times He has shown mercy in improbable situations.
Too many to do justice to today. But, I know you each have your own.
I think it is so important to remember those times, savor them, rehearse them, tell them to your children, grandchildren, and nieces and nephews.
Tell them of the goodness of God! They need to know,
so they can have the peace, the hope, the joy, the laughter
that comes from a secure heart, anchored in the knowledge of the goodness of God.
People fail, God does not!!

"O give thanks unto the LORD; for he is good:
for his mercy endureth for ever."
Psalm 136:1

"O taste and see that the LORD is good:
blessed is the man that trusteth in him."
Psalm 34:8

I believe this will be something I will be focusing on this year.
Lord willing, I will be alert and catching more of God's goodness,
and maybe even telling of some past momentous events.
I believe it pleases God and benefits us to, in appropriate ways, tell of His goodness.
"Then those who feared the Lord talked often one to another; and the Lord listened and heard it, and a book of remembrance was written before Him of those who reverenced and worshipfully feared the Lord and who thought on His name."
Malachi 3:16
We need to hear, so our faith can be encouraged, and He can be glorified!


"And leaping forth he stood and began to walk, and he went into the temple with them, walking and leaping and praising God.
And all the people saw him walking about and praising God,
And they recognized him as the man who usually sat [begging] for alms at the Beautiful Gate of the temple; and they were filled with wonder and amazement (bewilderment, consternation) over what had occurred to him."
Acts 3:8-10
He is a glorious God,
at all times!
He is sovereign, He loves us more than we love ourselves or each other.
We can trust Him!

I know this may seem like a pointless post to some, or lacking in substance.
It's just something I had to do, my heart wouldn't let me do anything else!
Thanks for taking a field trip with me!
I hope you could enjoy the pictures at least!