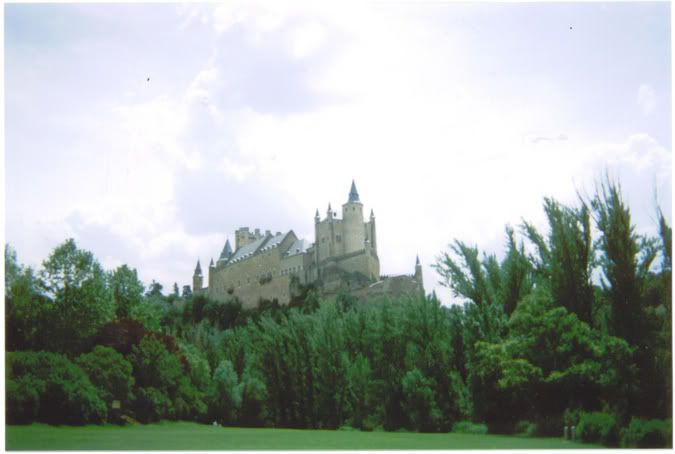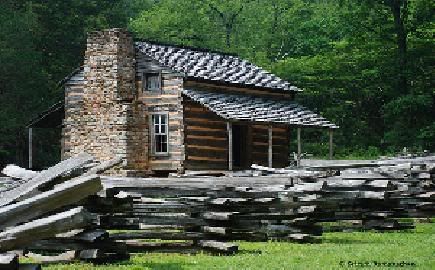 "

But he who keeps

(treasures) His Word
[who bears in mind His precepts, who observes His message in its entirety],
truly in him has the love of and for God been perfected
(completed, reached maturity).
By this we may perceive (know, recognize, and be sure)
that we are in Him:
Whoever says he abides in Him ought [as a personal debt]
to walk and conduct himself
in the same way in which He walked and conducted Himself....
Whoever says he is in the Light and [yet] hates his brother
[born-again child of God his Father] is in darkness even until now.
Whoever loves his brother [believer] abides (lives) in the Light,
and in It or in him there is no occasion for stumbling or cause for error or sin."
It was a topic that resonated within me, and it continues to this day.
At the time of the post, the question came to my heart....
I knew then I would be posting on this topic again,
because this was a question we all need...
where do you live?
Before you think about your residential address, Ya'll,
you need to know that is NOT the living quarters I am talking about! :)
But you knew that!
What we care about is not if you live in a cozy bungalow,
a doublewide, or Fort Knox.
I am talking about are we living in HIM?
"HE WHO dwells in the secret place of the Most High shall remain stable and fixed under the shadow of the Almighty
[Whose power no foe can withstand].
I will say of the Lord, He is my Refuge and my Fortress, my God;
on Him I lean and rely, and in Him I [confidently] trust!
For [then] He will deliver you from the snare of the fowler
and from the deadly pestilence.
[Then] He will cover you with His pinions,
and under His wings shall you trust and find refuge;
His truth and His faithfulness are a shield and a buckler.
You shall not be afraid of the terror of the night,
nor of the arrow (the evil plots and slanders of the wicked) that flies by day,"
When we start our day, is HE there, first thing,
before our feet hit the floor?
When we go about the crazy, sometimes vigorously challenging, day to day life,
is HE with us?
When we close the book on the day, is HE there, is HE our abode?
IS HE our home?
I know that HE never leaves us or forsakes us...
but, we can choose to ignore Him
...
We can be so focused or distracted, whichever way you want to look at it,
that He is not first priority.
He comes a distant, 8th, 9th, 12th...
because; the tire is low, we need brakes,
a family member is in a bad way, or has a bad attitude,
worse, we have the bad attitude!
Junior needs supplies for a project at school that is due tomorrow,
and we didn't know until we got home tonight.
How can we know that we are not abiding in Him?
For me, it is when my mind is worrying more than praying,
and when I have MUCH less love for others!
If we are abiding, we will bear fruit, the fruit of the Spirit!
We will look like this:
"But the fruit of the [Holy] Spirit is
[the work which His presence within accomplishes]
love, joy (gladness), peace, patience (an even temper, forbearance),
kindness, goodness (benevolence), faithfulness,
Gentleness (meekness, humility),
self-control (self-restraint, continence). "
We pretty much have all heard, studied, memorized,
quoted, taught, and or meditated
these scriptures at one time or another.
But, what I bet most of us do not notice so much,
is how the preceeeding verses
are about how fellow members
of the Body of Christ should treat each other.
And what it looked like when they did not "walk in the Spirit,
(or abide in the Vine).
What that means for me,
is when I find myself less tolerant of my family's foibles,
wanting to answer a harsh or grumpy friend or family member
back in the same sort of tone. And when I find myself to be more than willing to tell the people in the parking lot of Wal-mart,
just what I think of them parking in the middle of the driving aisle,
so you can't go around them, so that they can wait,
for ever how long it takes,
so they can get the perfect parking spot!
Or when I have less thanksgiving on my lips and in my heart,
and frown lines are etching my mouth,
then I know I am not thanking and praising as I go about my day,
I am worrying and grousing instead.
When, I ask myself,
can I look back and ever see that He has let me down?
Not once!
When I rest in Him, there is no hole in my roof,
meaning He has me covered, from A-Z!
My needs, my cares are NO SURPRISE to Him.
Neither are YOURS! :)
My abode, is 1-888-JESUS!
You can recognize it by the feathers out front!