Everyone of us
has a
few
things in common,
no matter where we live
and
what our status in life is
.
All my bloggy friends
are women, who love God, love their families and have hopes and dreams. Lately in my study times over the past couple of months, there are a few themes that keep on recurring. They have been such an encouragement to me, I am hopeful that I can share some of it with you,
so you can be encouraged, too!
In
Joshua 1
you find the Israelites finally ready to go an occupy the Promised Land. Moses had passed away and was gone on to be with the Lord. Joshua was now entrusted with the task of leadership, as the people went to go and gain their promised inheritance. The Lord told Joshua and the people:
1)
Go
into this land
2)
Every place the sole of your foot treads
,
I have given it to you!
3)

No man

will be able to stand against you, all the days of your life.
WHY this matters to us today
- The Bible is
filled
with not only wonderful and alive scriptures, God breathed, but as Paul tells us in the NT, the stories of old
are given to us as
examples
. While the story of the Hebrew people is important enough in its own merit, it is also given to us to learn a pattern of God's principals for our life. The Israelites were God's people, so are we.
The Promised Land was a place that He had promised them
in this natural, fallen world
, not heaven, but,
right here on this earth
.
Our Promised Land
is the territory He has destined each of us to go and occupy
.
I
have a place in my community, in the family I was born into, and the family I was married into, and the family my husband and I have made. That is my territory to occupy in the Name of the Lord. By living
by
Him and
thru
Him, in service to Him.

We Have a Place - but We have to Go There -
I have been in Joshua, Judges, and Deuteronomy quite a bit.
And I have noticed this
: That while God
promised
the people He had given it to them,
they had to GO
and
allow
Him to work
through
them to gain the land. Not only that, but there are at least a couple of times that come to mind where certain of the people had to
remind
the Lord
(so to speak, actually, in this case His representative)
,
they had to take a stand on those promises
,
("Then the people of Judah came to Joshua in Gilgal, and Caleb...said to him, You know what the Lord said to Moses the man of God concerning me and you in Kadesh-barnea...And Moses swore on that day, Surely the land on which your feet have walked shall be an inheritance to you and your children always, because you have wholly followed the Lord my God. And now, behold, the Lord has kept me alive, as He said, these forty-five years since the Lord spoke this word to Moses, while the Israelites wandered in the wilderness; and now, behold, I am this day eighty-five years old. Yet I am as strong today as I was the day Moses sent me; as my strength was then, so is my strength now for war and to go out and to come in. So now give me this hill country of which the Lord spoke that day. For you heard then how the [giantlike] Anakim were there and that the cities were great and fortified; if the Lord will be with me, I shall drive them out just as the Lord said." Joshua 14
) BEFORE they had the "green light" to go and occupy that land. See the faith that was necessaary? The bone-deep assurance of the Word of God on a given matter and His willingness and ability to do His part for and through Caleb in the example from Joshua 14?
Caleb was willing to GO
!
Where are we willing to GO?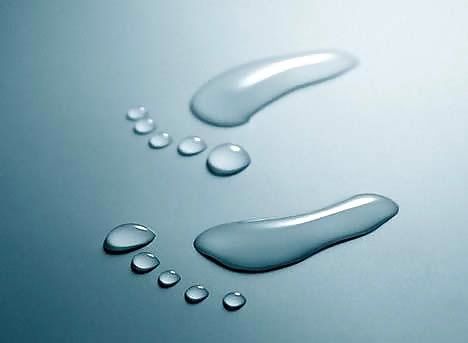 How Do We GO? What is Our Fight?

That is a good question! To know what our fight is we have to take an inventory of 2 things.

What stirs our heart

, and

where are we planted?

For instance, I am first of all planted as a wife, a mother, a daughter, a sister, an aunt. I serve and am a member of a local church. I am a member of a political party (that infuriates me many times), I teach several different groups of people, on an regular to fairly regular basis. There is MUCH territory for me to occupy where I am planted. What stirs me? Freedom, true freedom in every way. Responsibility! Innovation, extraordinary living. Beauty. Living and loving well! Those are broad principals that move me, in just about every area of life. Knowing God! Helping people find their passion and purpose in life. Seeing God's best manifest in the lives of people around me. Once we know these things - we must pray, we must live, we must love, we must serve. We must occupy each and every day in some way. We must daily commit ourselves to love, live and serve in the areas He has wired us to occupy and be passionate about.




What is our Weapon?

Do We Take a Tomahawk? Or Do We Type a Letter to The Editor or Maybe Invite someone to Dinner and Make them Feel Welcome and Loved?

Ok, no Tomahawks, Ladies!

Especially

if you are in the peri-menopause club with me! First, we have to remember that obstacles that we wage war with are not as natural as we many times think.

See

"For though we walk (live) in the flesh, we are not carrying on our warfare according to the flesh and using mere human weapons. For the weapons of our warfare are not physical [weapons of flesh and blood], but they are mighty before God for the overthrow and destruction of strongholds, [Inasmuch as we] refute arguments and theories and reasonings and every proud and lofty thing that sets itself up against the [true] knowledge of God; and we lead every thought and purpose away captive into the obedience of Christ (the Messiah, the Anointed One)".

This means Prayer and LOVE are our biggest weapons.




What? You say -

If you think I have turned into a peace, love and happiness chick, well, not exactly, though I am not opposed to all that. I am more of a pray, live passionately and through love serve in all the areas I am planted in sort of chick.

And I enjoy others who do the same

. Whether its as a pastors wife, a stay at home mother, a free-lance writer or a business owner, or a retired couple who moved back to town

partially

, to love and serve their children and grandchildren - just being a part of their lives and

making every day count

.




What does this look like?

It looks like caring enough about the culture to write a letter to the editor from time to time. Taking the time to write a letter (or e-mail) to your congressmen/women and senators on an issue you know is important and effects the world your family lives in. Stopping to

give more

than the perfunctory comment to the woman you spoke to at church who just explained how she lives in another town several days a week. To help her daughter with child care while she goes to college. Getting the weedeater and running it for a while and making sure its in good order, than

using it for good measure

when your family member mentions they haven't weed eated in while because they have a hard time not eating up the flowers, and they don't even know if it runs. Sometimes you have to read (or weed!) between the lines, they are not going to come out and ask for help,

you have to listen!



Now

- Pray, take inventory! Love and

GO!

P.S.

Here is what Joshua said when some years had passed and they had not completed claiming their inheritance through going and pushing out the enemy and living in the wonderful land. "And there remained among the children of Israel seven tribes, which had not yet received their inheritance. And Joshua said unto the children of Israel, How long are ye slack to go to possess the land, which the LORD God of your fathers hath given you? " Joshua 18:2-4