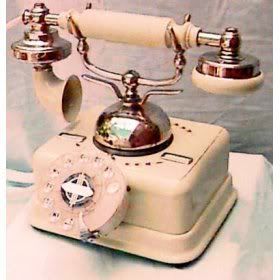 Have you had a time in your life, when you look around you, and there is no one you can call on the phone, no one you can go meet with? No. One. At. All.
No one that is, who could understand the season you are in.
Not the thoughts, not the cares, not the worries, not the hurts, not the trials. No. One.
It's so very important that we not abandon what we know to be true in these times.
If you have not had this time in your life

,

in your faith, don't be naive. Don't believe it won't ever happen to you.

Because it happened to Jesus, He's our example. It'll happen to us. I had a period in my life like this a few years ago. It was during a very difficult and challenging time, in just about every way. It was

almost

comical the lengths the Lord would go to, to keep me from going to my normal sources of comfort. He is a jealous God! He knew best what I needed during this period in my life. He knew that if I did not seek Him for comfort and counsel, if I went to any other source for these things, the stake were too high.

The risk was too great that I would be headed off in the wrong direction

. I have looked back at that period with thoughtful eyes and humor many times over the last 6 years or so. It's funny the clear perspective you gain with time and distance. I am now grateful beyond measure for the things I learned during this time, and the comfort I have been able to offer many because of what I walked through during that time.

It's good that I can appreciate that time, as I am about 6 months into another such time! As I have walked out a new version of a similar experience, I find that once again my flesh longs for human counsel and comfort more than what the loving hand of God permits or recommends. Recently on a drive home, by myself (from *&&*mart or something like that) I told God sorry for ducking and hiding from Him, because I feel like a little bit I have done so. Have I ever stopped praying?

No.

Studying His Word?

Nope

.

Still pray, still have quiet time, still read His Word. etc. It's more like the most tender area is held back, not too closely examined. Did I mention He is a jealous God? For our own good. Some areas need His wisdom, His light, His perspective more than anything or anyone else's. He wants to protect us from what would feel good to our flesh for a season, but

ultimately

rob us from His best refinement, best teaching, and most bountiful blessing for our life both here and

eternally

. Human counsel and comfort is good in its season and God does meet our needs this way during much of our life.
However

,

when we are in our Gethsemane period
(s)
(which I would think, and would dare to hope are few and far between in our lives, but I am young yet, only 42! This is probably my 2nd in my adult life, and I can look back and certainly see at least one in my teenage years.)
God is doing a work in us, letting life pose us an opportunity to come near Him and be transformed a little more into the image of His precious son Jesus, than we could become with our friends, patting us on the back, egging us on, and giving us well intentioned advice, that would unintentionaly rob us.
Think of Peter telling Jesus - Oh No, Lord, be it not so!
Think of it. Jesus tried to talk to His buddies. They. Did. NOT. Get. It. What He said to them sounded weird to them. It was outside their experience, too foreign to comprehend. During these times, a good sign you are in Gesthemane is when what you are going through - just wouldn't make sense to anyone else. Every once in a while, when you bypass the prompting of the Holy Spirit, (like I have done on occasion) you will find that your very loyal friend, looks at you and

tries

to grasp it, but can't quite. It is truly frustrating. Frustrating really doesn't quite do it justice. But, we will leave it at that for now.

It can be tempting to think people who you should be able to count on, are leaving you high and dry.

Be very, VERY cautious here.

It is a trap. What IF Jesus had gotten that attitude in the Garden? Remember, He was tempted but, without sin. I DOOOOO sincerely believe that was one of His temptations, to have a wrong attitude about His closest friends abandoning Him in His most precious and dire hours of need.

We must take these opportunities in life to draw near God, as Jesus did in Gethsemane.

Love our friends, and look forward to being able to minister to them, in way we never could before when we have "graduated' from this season in life.

I'd like to save some of this for another post. Where we talk about the questions posed in the Garden. And what the name Gethsemane means! Until then, if you ARE in Gethsemane - Pray, Pray, Pray!