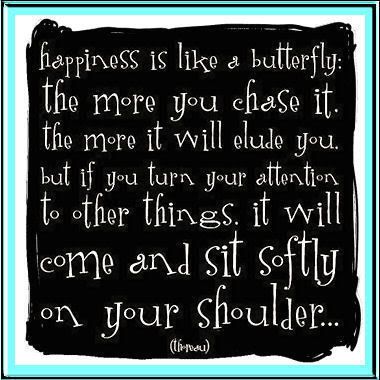 This is by way of a confession and a hope that someone else out there could benefit from my mishaps! I started to title this "Do You Find Yourself Depending On Someone Else's Happiness For Your Own?". Never in my wildest dreams did I consider that I would ever be or stand for becoming such a person. Yet, there it is. I have succumbed to a great temptation of motherhood.
During recent weeks, we have careened around on the carousel of our youngest's life, where he struggles to find his way, his faith, and his place in this world. Facing temptation, peer pressure, a truly unfair harrassment by two families at our church
(which we are trying to get a handle on),
and numerous challenges that are unique to the youth of this particular culture, which includes
so many things
that we of our generation, and those before us really didn't have so much issue with. And don't get me started on the whole impact of the romances that have scarred him and made him a cynic.
It's hard some days
to remember what a day was like at home just 2 or 3 years ago. Sometimes when I read my dear friends blogs I can't even make myself comment, because I don't know what to say to their successes and joys. I'm happy,
truly I am,
for them. I'm just not walking that out right now, and
it can be painful to relate to their ability to live out the scriptures in a way that I have seemed to fall terribly short.
You may remember a post where I spoke of
following a recipe
to make one thing, and instead opening the oven to find a completely different food product.
You mothers and even aunts, and grandmothers
(God bless you)
will relate when I say that when your child, niece, nephew or grandchild is cut,
you bleed with them
. When they struggle,
you feel pain
,
with them
. When they fall, you long to pick them up, and help set them aright.
Wish they were like weeble-wobbles
. That is my biggest problem.
Weebles wobble, but they don't fall down
.
I seem to fear the falling down the most.
I would spare him the horror of a life lived other than what he knows to be true. To whom much has been given, much is required. That weighs on me. You want them to understand the stability and confidence, the completetion and contentment that will ONLY be found in relationship with the 1 Friend and Family member WHO WON'T Let You Down. He won't stab you in the back, egg you on to a path of destruction, he won't do drugs, lie, cheat or steal, He won't mock you, degrade you, lead you astray or try to reinvent you to suit His urbane tastes of dress, music and attitude and or sexuality. Like many of this young generation, my son has been brought up to KNOW The Truth. He
believes
in The Truth, and stands up for it. But, he is somewhat distracted with life and unsure how to translate that belief system into what he sees adults he respects living out. So he feels frustrated, sometimes frantic, and sometimes hopeless at his ability to live an authentic life that reflects the ideals he believes in, and unwilling to hear ideas for solutions to the problem.
He is on a leg of the journey that mostly we can only love him and pray him through
. But
we want
to do so much more. Though trust me, I am finding that those two jobs
are so much more difficult, weighty and challenging than we realize, most of the time.
I assure you that

he will

find his footing and faith, and it will be more resilient and shining than it would have been, had he led the sterile, happily ever after I couldn't help but want him to have. He was a gift from The Lord to us, like every child is. And we have raised him, as best as we knew how, to love and serve The Lord. The Lord

will

make up the difference. He and the Lord will get along just fine,

just as his Father and I have found our way in the Lord

.
So that is the background.
The issue at hand today is, during the past few weeks I have noted that my happiness is becoming overly dependent on his happiness
. That's not healthy for him, me, my husband and I, or anyone at all. Not. Acceptable! :) It is essential that now as always,
my joy comes from my hope in the Lord
.
And that transcends circumstances.
What sort of witness is it to him, if I am encouraging him to find stability in the sureness of God, yet I have none to display for my fears for him? Is God sure? Or is He not? Hmmm...you see my dilemma.
So, I am learning,
yet again
, to release our young man to the wild and wide open life of knowing, loving and being loved by the Lord. I am telling the Lord
"He

is

Yours, of course, have your way in his life! Help him to hear Your voice above ALL others! Help him Lord to be strong, yet obedient to You, Help him know when to bend and when to stand, when to submit and when to fight. Give him a desire and a hunger for You, Your presence, and Your righteousness! Help him to be a Godly mate, and grant him a Godly mate! Heal him, draw out the hurt and disillusionment. Help him to have the joy and satisfaction that comes from being a vessel used by You! And Oh sweet, sweet Lord, don't let one tear, or any pain be wasted or get the best of Him, but only let it
bring
YOUR best into him!"
You may be saying, well, this is just a Mom thing, I don't see it as a control issue.
Oh, but it is
! As an oldest child, and a person who lives to make sure everyone is happy and communicating and feeling validated, let me just say that I recognize the trademarks. It is just a "pretty way" of trying to have OUR way! We
can not
make ALL the choices, we
can not
control the outcomes, we can't even pray the "PERFECT" life into being. As I have written before,
beauty is born out of ashes.
Remember Jesus had to DIE
before
He could rise! Why would it be any different for us? Or our children?
I hope that you will forgive me my eccentricities as a wife and mother. Hopefully you can relate
at least a little
. I certainly hope you
great success
at instilling Godly values in your young charges, and then
RELEASING
them to their adventures in life. Let them be able to see you loving and living life. Save your angst for your prayer closet
(or shower as the case may be!
), let your joy be evident always! And YES, we ALWAYS have a reason for our hope and our joy! Right?
Wish me well at relinquishing control, Ya'll!

Much love!
Maria, a semi-reformed control freak! :)