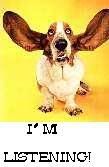 Hi, All!
I hope your family had a splendid Easter holiday
!
This Resurrection Weekend
was different from any other for me and for our family.
But, it was definitely good!
My youngest niece had her first birthday celebration on Saturday.
It was so much fun to see all the beautiful children laughing,
playing and having a great time!
I don't get to see my wonderful nieces and nephew enough!
Everyone one of them are like a different jewel;
spectacular and wonderful in their own unique way!
(Yes, I know, I am not an unbiased source,
but they really are Da Bom, Baby!)
We have so much to be thankful for
!
And remember how I had told you all that we haven't
had my husband home on Easter for 14 years?
Guess what? They moved the parade this year outside the city limits!
Yeah boy! He was off! :) Yippee!
This year I didn't do Easter baskets and such, much as I would have liked.
I had my reasons for not.
Just doing some things different!
I DID implement a couple of things I picked up from the books,
"Boundaries for Teens"
(which I am still reading and enjoying VERY much),
from "5 Love Languages for Teens".
Very successful and satisfying results!
I have Bible Study tonight, so I might not be able to do any other posts today.
But, I know I will be around tomorrow!
Until then, I leave you with a question. Just curious....
Hear is an excerpt from my morning devotional.
"Therefore, as the Holy Spirit says: Today, if you will hear His voice,
Do not harden your hearts,
as [happened] in the rebellion [of Israel]
and their provocation and embitterment [of Me]
in the day of testing in the wilderness,"
I'd be interested in hearing your thoughts on them,
if
you felt like sharing them.
Maybe
it will inspire you to read more of Hebrews 3,
and even onto Hebrews 4. It's great stuff!